Photo exhibition on North Korea in cooperation with the 7th Triennial of Photography, Hamburg 2018
North Korea cannot simply be experienced as a free tourist. On a strictly regulated route to the "wonders" of the country, which glorify the ruling dynasty, the visitor is accompanied at every turn by so-called guides. Contact with the population is prohibited. Those taking pictures with a digital camera can quickly have their snapshots deleted if they deviate from the given motifs.
With a fake biography, Canadian photographer Nathalie Daoust traveled the country of the "Eternal Ruler" in 2013 and secretly took analog photographs. The artist witnessed "…how an entire country escapes into a dream world – and not by free will, but forced by a regime." The photographs show a country that exists outside of time, as a deliberately choreographed illusion. Here, the Korean Dream turns out to be a nightmare for the population, a tissue of lies.
The project is not just about forbidden motives. Rather, it is about disinformation and manipulation. The artist
processed the images by hand and removed layers to visualize the disinformation by missing pigments. Next to the individual image, she puts texts based on facts. But is this the truth or are the sepia-toned photos again propaganda from the point of view of the West?
Canadian artist Nathalie Daoust, born in Montréal in 1977, studied photography at the Cégep du Vieux Montréal. She uses photography not primarily to document but to freely interpret the world around her. In doing so, she explores secrets and the taboo, balancing on the fine line between imagination and reality. In developing her series "North Korean Dreams" from the mysterious world of North Korea, she aimed for a blurriness reminiscent of dream images dissolving at the moment of awakening. The works of Nathalie Daoust are exhibited internationally and are subject of numerous publications.
.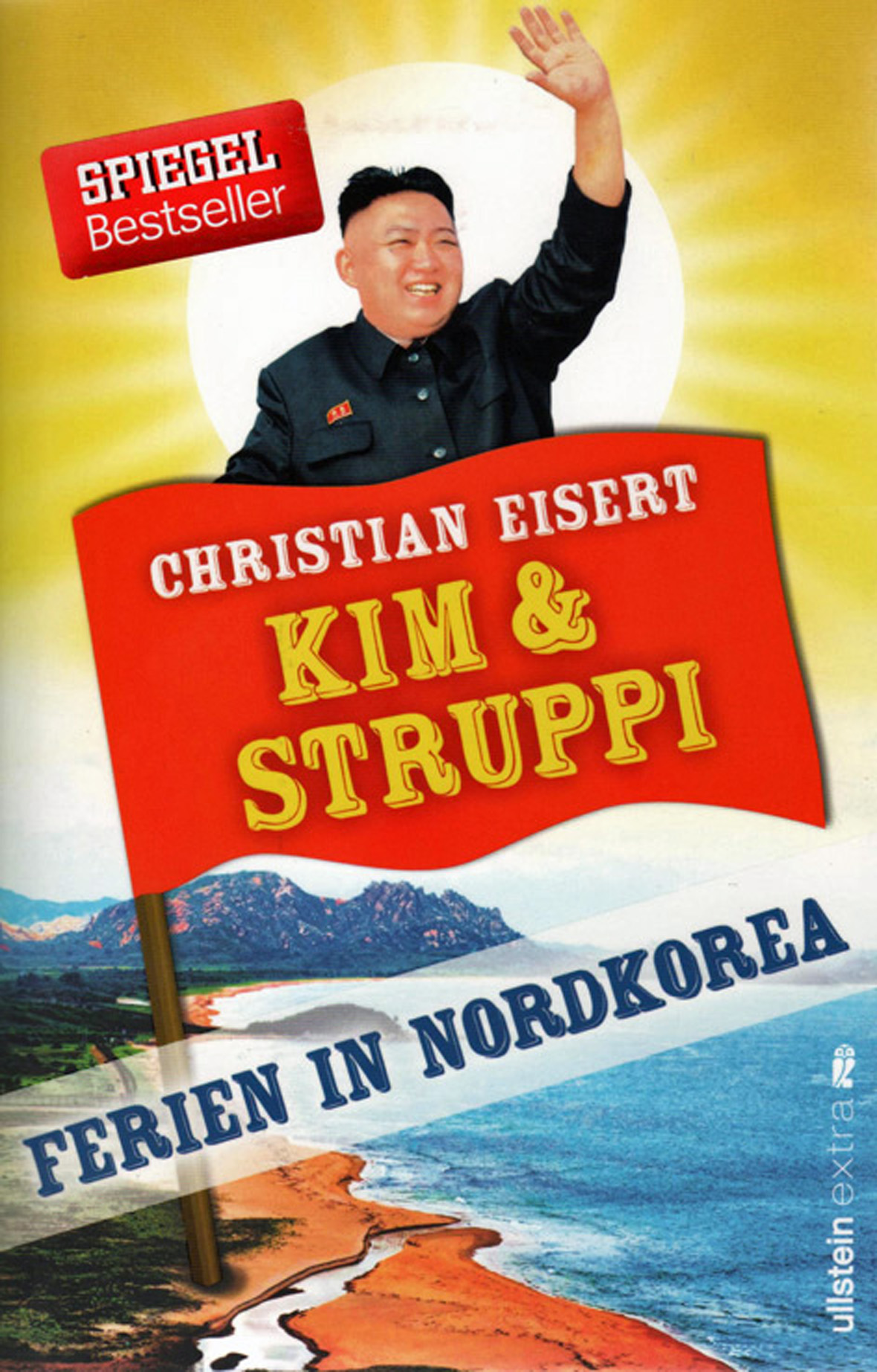 Reading with Christian Eisert
North Korea is in the headlines almost daily. Yet hardly anyone knows this fascinating country.
Comedian Christian Eisert (among other things, longtime author of the "Harald Schmidt Show") traveled 1500 kilometers through the Kim dictatorship and wrote a SPIEGEL bestseller about his journey. On June 20, 2018, he will present "Kim und Struppi – Ferien in Nordkorea" at the VisuleX Gallery in Hamburg. A book full of witty, warm-hearted moments, exciting background stories, and oppressive experiences. During the reading, Christian Eisert will show film footage, some of which was secretly shot in North Korea.
Read more
It is possible to say exactly how many tourists visit North Korea every year: few. Yet a vacation in Kim Jong-un's empire holds many surprises: Highways without cars, hotels where the fifth floor is missing, and a little dance at the most dangerous border in the world to the sounds of "Tears don't lie."
Comedian and TV writer Christian Eisert went in search of Kim Il-sung's rainbow-colored water slide. He had seen a picture of it as a child.
Together with photo reporter Thanh Hoang, who accompanied him under a false identity, because foreign journalists are not granted tourist visas, he went on a journey of discovery. Always under observation by the secret service.
At some point, the two travelers' nerves became so frayed in the oppressive confines of this dictatorship, that they wanted to run away from each other. This is difficult when there are guards with Kalashnikovs patrolling in front of the hotel complex.
The travelogue, published by Ullstein, was in the top ten of the SPIEGEL bestseller list for over a year. It is the most successful book on the subject in the German-speaking world and has been translated several times, including into Chinese.
Christian Eisert, born in East Berlin in 1976, is a TV writer, satirist, and comedy coach. He writes gags, sketches, and scripts and teaches the art of humor. He gained his first experience with North Korea in 1988 when he sang socialist workers' songs at his school in honor of a guest delegation from Pyongyang.
Christian Eisert: "Kim & Struppi – Holidays in North Korea"
Ullstein paperback, 320 p., 11 euros , 5th edition
.