Nomi Baumgartl
Born in Germany in 1950, Nomi Baumgartl is an
internationally renowned photographer. She lives
in the Bavarian town of Murnau, and works on
various projects worldwide. She strives to highlight
the connections and complex relationships
between mankind, animals and nature, ocean and
earth. Her projects are an homage to creation.
Her numerous photography books, publications
in magazines and books, films, exhibitions and
awards are a reflection of her successful international
career. Her work is exhibited in notable
collections and museums, such as the Bibliotéque
National in Paris, the Ludwig Museum in Cologne,
the FC Gundlach Foundation in Hamburg,
the Silvius Dornier Collection and the Camera
Work Picture Gallery in Berlin.
Nomi Baumgartl studied design and
visual communications at the Comprehensive University in Düsseldorf and has
worked as a photographer since the early
1980's. Her photographs have been published
in almost all internationally acclaimed magazines, such as
GEO, Vogue, Time Magazine and Stern.
She gained
recognition with her portraits of public figures,
such as the peace prize winner Wangari Maathai,
Jane Goodall, Stephen
Hawking, Andreas Feininger, Horst Janssen,
Wolfgang Koeppen, Pope John Paul II and Arthur
Rubinstein. She has received numerous awards for
her portrait series and has been dubbed the
»biographer with a camera«. She has also received
several photography book prizes.
In the 1990's, she worked as fashion photographer
for Jil Sander, Escada, Joji Yamamoto, Missoni and
numerous top Italian designers. Nomi also made
a name for herself working as photo journalist in
conflict zones and developing countries.
After having suffered a serious car accident in
1996, Nomi started her second career as nature
photographer. With her photographs, she raises
awareness of the interaction between mankind
and nature and the effect it has on the environment.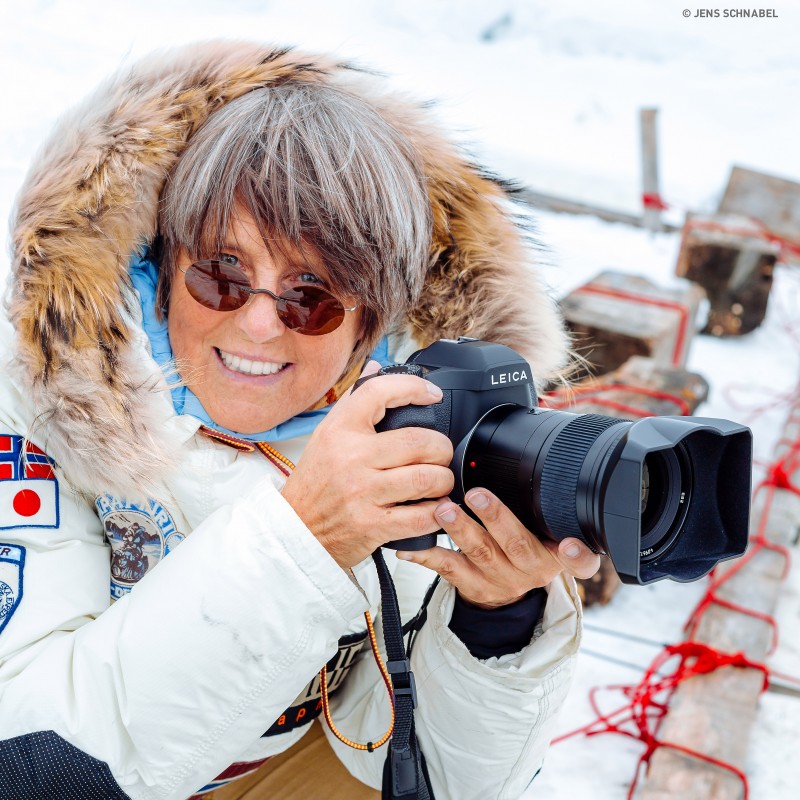 "Creating awareness of the interaction between man and nature and the impact on the environment – the message of my photo art is to convey awareness for a sustainable environment and carry it into the world. It's about respect for our planet, its beauty, but also the changes it undergoes due to us humans."

Nomi Baumgartl